Studying in the UK or Holland.
For students from Bolivia
If you are from Bolivia, and interested in studying in the UK or Holland, you've come to the right place.
About Inova Education
If you are Bolivian and interested in studying abroad in the United Kingdom or Holland, Inova Education has got you covered. With access to more than 7,500 undergraduate and postgraduate courses we're sure there is something that will meet your requirement.
We have more than 25 years of expertise helping Bolivians study overseas and extensive knowledge of international study, and relationships with top universities from all over the UK and Holland.
Our team of expert international study advisers will guide you personally through every step of the process, from checking your documents, applying to university, identifying ways to finance your studies and we help you with your visa application. In fact we have a 100% visa success rate so we know what we're doing.
Assign all Bolivian applicants a personal study abroad expert, guiding you through every step of the process.
Help you identify the courses and universities that are right for you.
Prepare, check and submit your application documents.
Translate your documents into English using accredited translators.
Submit your applications and manage any follow-up communication.
Give you guidance on any English exams you may be required to take.
Offer you access to a wide range of weekly presentations and webinars throughout the process to ensure you're well-informed.
Prepare you for all the practical implications of studying abroad in the UK and Holland, such as accommodation, travel, work during and after your studies, etc.
Help you prepare a financial strategy to fund your studies overseas.
Take charge of your visa application process…. and much more
As a student from Bolivia you benefit from our 100% Study Visa application success rate and you will be 4x more likely to secure a study place. You can choose from over 3,000 foundation and undergraduate courses and 4,500 postgraduate programmes at universities across the United Kingdom and Holland.
Better programme acceptance
Professional financial advice
Funding your studies in the UK or Holland.
If you are a student from Bolivia there are various ways to fund your studies overseas.
From scholarships and study loans to private funding, we will make sure you have all the information you need to finance your university studies. Working with our team of experts, we'll work out if you fit the criteria for any study loans or bursaries, whether you're eligible for any full or partial scholarships, or how much you may need to fund privately. We will guide you through the entire funding application process from start to finish.
What funding options are available to students from Bolivia?
University scholarships
Most universities will offer some type of financial support to students from Bolivia.
Scholarships tend to change each academic year and vary from programme to programme. Some are automatic, some are highly competitive, some are partial, some cover all tuition fees. We will firstly check if there are any scholarships available for the programme you are interested in. If so, we can then guide you through the steps towards applying for one. Please note that scholarships are often partial (covering a proportion of the tuition fees) although some may cover all fees, including living expenses.
Study Loans for Bolivians
Bolivian students are not able to secure study loans directly from banks in the UK or Holland. Therefore study loans can only be secured from specialist study loan organisations.
The good news is that various universities have agreements with Bolivian study loan organisations, allowing you to secure a study loan and with it you may also secure an additional discount on tuition fees. Students applying for Master's courses will be able to apply for scholarships or study loans (creditos) in Bolivia or the UK from various organisations.
Scholarships in Bolivia
There are various scholarship programmes available in Bolivia that cover Master's and PhD study. The most well-known are Chevening and 100 Becas, both latter offering a combined tuition fee/living expenses allowance. On this page you will find a full overview of all programmes available to Bolivians.
Private Funds
The  majority of students from Bolivia fund their studies partly, or fully, through private means, or in combination with a study loan or (partial) scholarship.
Scholarships and funding in Bolivia
Each university has different financing options and/or discounts for students from Bolivia. Most of the funding and scholarship options available for Peruvian students are for Master's or Research level studies and only limited options are available at undergraduate level. Inova Education are experts in funding and scholarship opportunities and we can help Bolivian students with more information to improve your chances of achieving your goal of studying abroad – your ambition is ours!
Below you will find an overview of some of the funding and scholarship options available to students from Bolivia. Please note that this information is not exhaustive and may change.
If you would like to receive more information about scholarships and funding schemes in Bolivia, please be sure to follow us Facebook as we regularly organise presentations and online sessions in conjunction with funding agencies.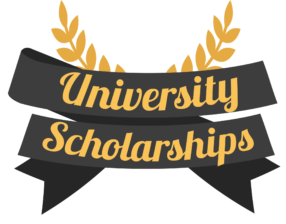 How to start the process?
Successfully securing a study place and funding your studies in the UK or Holland starts starts with a sound plan and strategy. Our team of experts will help Bolivian students interested in study abroad through every step of the process. We have done this work for more than 25 years so we know what we're doing. And the best bit, our support is free to students from Latin America.
Book an online chat with one of our experts
Subscribe to our Facebook page
"Todo comenzó cuando asistí a la feria de study UK en Guadalajara el año pasado. Visité el stand de Inova Education sin saber que ese momento sería clave para culminar mi sueño de estudiar mi maestría en el extranjero.
Después de una semana, recibí un correo. En este, me comentó la temporalidad de mi proceso desde aplicar a las universidades de mi elección, hacer mi examen de inglés, hasta la aplicación para beca al ya obtener mi oferta incondicional. Gracias a que seguí al pie de la letra estas recomendaciones de tiempo, pude realizar cada trámite con su debida calma y concentración.

Gracias a los consejos que Inova Education me dio por medio de Liliana pude tener una aplicación exitosa a la universidad que deseaba hasta el momento de mi aplicación de visa, todo salió muy bien y después de un año de perseverancia y apoyo ahora me encuentro en mi primera semana como estudiante de posgrado en la Universidad de Sussex en Reino Unido. Anímense! No se arrepentirán de vivir esta experiencia única."

Elsa Suarez

Studied Environment, Development and Policy